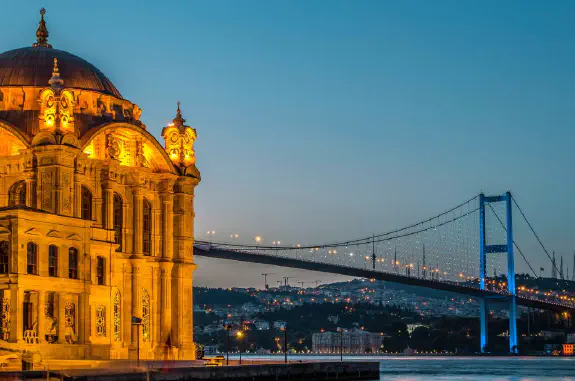 Why Turkey Is The Best Destination For Myopia Surgery
It's not only that myopia surgery in Turkey is straightforward, effective, and economical; it's also one of the most cost-effective procedures in the world. Every one of our surgeons undergoes a rigorous screening process to ensure that they are the best in their area and will always help you achieve your goals. All of our Turkey myopia surgery centers in Istanbul are JCI-accredited, making them some of the most highly regarded in the country. Despite having performed more than 40 million myopia surgery procedures, Turkey continues to be the #1 international destination for patients seeking myopia surgery because of our state-of-the-art femtosecond lasers.

Doctors of the highest caliber

The surgeons in our clinics have more than 40 years of expertise and are board certified in multiple countries.

The Best Equipment

The Turkish Ministry of Health has given our hospitals an A+ rating, and our facilities have been approved by the Joint Commission International (JCI).

Newest and Most Advanced Technology

The TECHNOLAS® TENEOTM 317 femtosecond laser platform from Bausch & Lomb, used by our clinics, provides real-time computerized accuracy and quicker recuperation.

There are a lot of eye surgeons in Turkey because so many operations are carried out there. There is a lot of interest in the most recent developments in eye surgery because there is a lot of demand for procedures. There are advantages to currency exchange for patients from the United Kingdom, Germany, Holland, and Belgium, as well as other countries. To get the same service, you'll pay less for it if you pay in a stronger currency.

Myopia surgery is less expensive in Turkey because of cheaper operating costs and fees for eye surgeons than in Europe or the United States.

A myopia surgery procedure in Turkey is 4-6 times cheaper than in Europe and the US. In Turkey, the price includes everything. That means that for this price, you may have both your treatment and your vacation.

Turn it Into A Vacation in Turkey

These all-inclusive eye clinic packages in Turkey include all transportation (airport – hotel – clinic), lodging, translation services in your language, and the cost of eye surgery.

There are many people who have had myopia surgery in Turkey and have been pleased with the results.